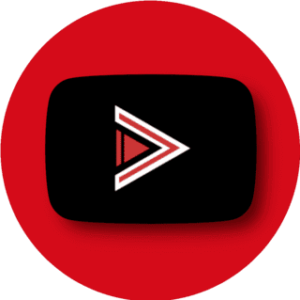 Completely redid video ad blocking. (This is a much better, faster and simpler)
Background Playback enabled (This is also a simplified mod)
Enable/Disable background playback via Settings
Force VP9 Codec option for better video quality and lesser bandwidth usage (Settings -> Vanced Settings)
Override Max Resolution Limit (Settings -> Vanced Settings)
Set Preferred Video Quality (for WiFi and/or Data) (Settings -> Vanced Settings)
Enable/Disable Info Cards on videos (Settings -> Vanced Settings)
Enable/Disable Suggestions Cards on videos (Settings -> Vanced Settings)
Enable/Disable channel branding watermark on videos (Settings -> Vanced Settings)
Enabled "pinch to zoom" for all devices
Casting working with all features (no ads on external devices not guaranteed)
File names + installer adjusted to the new "vanced" mod naming
[Optional] Detach YouTube from playstore for magisk users
White/Black Themed versions
Youtube Vanced
is a Youtube's modded version which comes with a tons of amazing features. It has a number of extra features that you aren't able to enjoy in the official Youtube.
Features
Block all Ads
Play Videos in Background
Override Maximal Resolution
Toggle Themes
PiP – Picture in Picture mode (Oreo only)
And a lot other features…..
Credits:
ZaneZam
Razerman
KevinX8
laura almeida
Additional Info:
Status: Stable
Current Stable Version: 13.32.52
Supports: arm / arm64 / x86 / x86_64 devices and minAPI21 systems
Download Youtube Vanced Magisk Module
How useful was this post?
Click on a star to rate it!
Average rating / 5. Vote count: